Inventory is Low and the Best Homes are Selling Fast. That means we have to move fast. Frankly, we have an unfair advantage – our consultants feed us over 100 pages of charts and statistics each quarter so the we know where the local market is really headed.
That means our clients will be better prepared to make their best decision.
Keep All of Your Leverage
You have heard the saying "perception is reality". Well perceptions significantly influence the negotiations and negotiations matter. We study the way homes are bought and sold. We also study the ways real estate agents think and behave. As the age-old saying goes: "Someone is always selling someone something".
Through experience we know buyers are judged on what they drive, what they wear, how friendly they are, what they say, how they say it, how long they spend in a home, what type of questions they ask, etc. Our expertise can help you protect the advantages you have in the transaction. Spontaneous conversations with Listing Agents can reveal desires and intentions that could undermine your best interest as a Buyer. Protecting you begins with letting us make the first contact with Sellers and their agents.
For Sale Signs
If you see a home that is represented by another real estate company and you want to know more, just jot down all the information you can (MLS#, address, company and agent name, etc) and call or text us with the details. Many times you can pull the info on your phone from a mobile App like Zillow. If you do use Zillow, please be warned though, the accuracy of Zestimates is within 5% only 30% of the time in Atlanta. DO NOT WORRY – you are not bothering us. If it is the middle of the night, we have voicemail. If it is an email or text, we will respond at our earliest opportunity so we can keep things moving. This is important to all of us and we want to know if you see something interesting.
Listing Agents are over doing the Buyer's Agent's job.
Contacting a Listing Agent directly could risk your ability to get the best representation we can deliver. We are happy to earn our fee – let us protect you.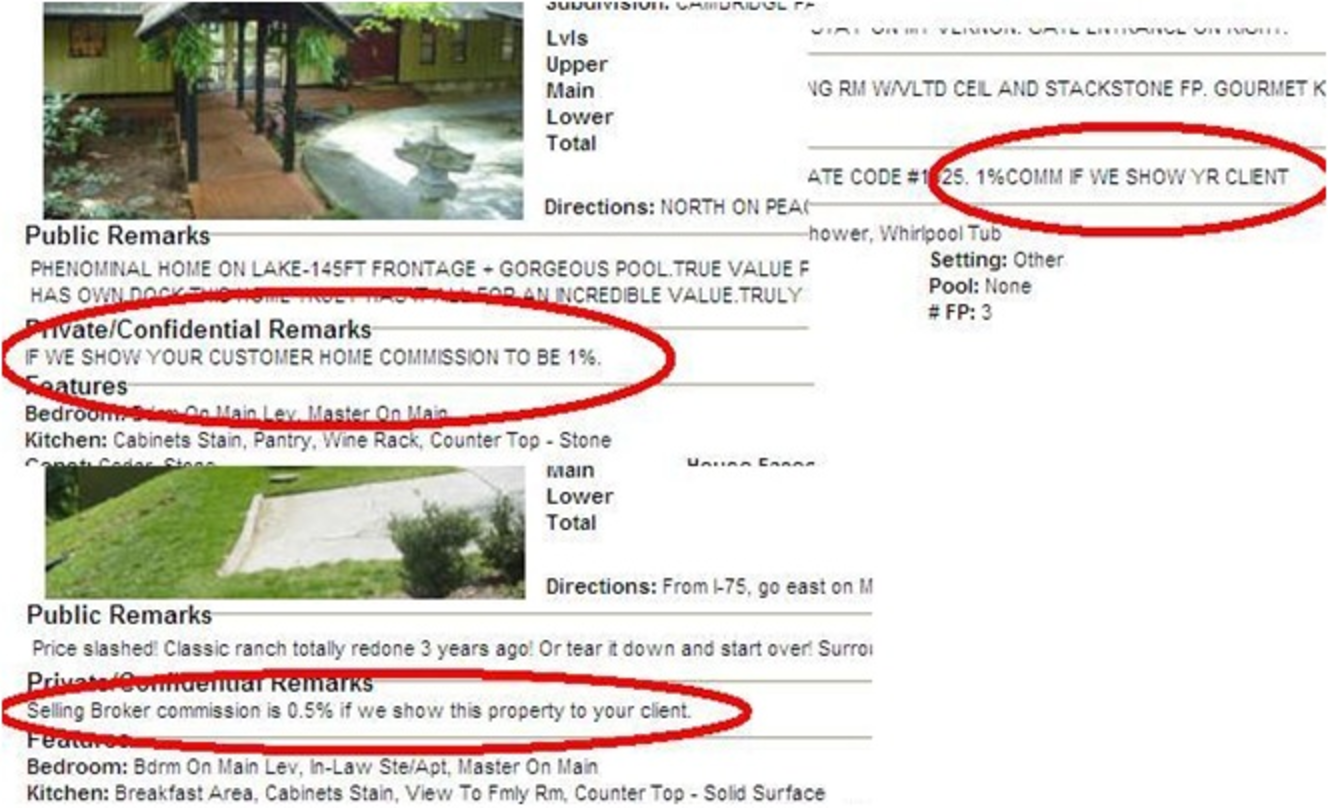 Seeing the Homes
We take pride in being able to see a lot of homes in a short amount of time. We will work hard for you so that you never have to go anywhere else to get the service you want. As it is our policy to always be professional and courteous, we try to give the seller a courteous notice the night before for a showing. Please give us as much advance notice as possible as to when you would like to view homes. That way we can block out enough time and make for a smooth experience. We will always do our best to accommodate your wishes. Additionally, showing you homes requires advanced preparation by us, as well as coordinating and planning with sellers and listing agents prior to your arrival. A minimum of two hours will typically be set aside to view these homes with you. So if you are unable to make scheduled appointment date or time, please let us know as soon as you can.
Advertisements
Real Estate websites and newsstand books are good resources for browsing but their data is stale. Together, we want to exhaust any avenues we can to discover potential homes for you to purchase. Since Realtors share information through two MLS's in Atlanta ( Georgia Multiple Listing Service and First Multiple Listing Service), we can give you information on any home advertised, as well as take you to preview the property. So, if you see a home of interest, just give us a call or send us an email. We will enthusiastically handle the rest!
"For Sale By Owner" Homes
You are driving around looking for homes and you find one you would like to know more about, but the sign states "For Sale By Owner"–what should you do? Don't worry. We have worked with a number of For-Sale-By-Owner's over the years. Just jot down all the information you can (seller phone number, address, e-mail) and call us immediately. Usually they are merely just trying to avoid the Listing Agent commission and are happy to pay an agent bringing a real buyer. Again, this is no bother. Finding possibilities is the first step in our process so we want to know if you see something interesting.


Open Houses and New Construction
We would prefer to accompany you at all times when viewing homes, but we know this may not possible. If you wish to visit Open Houses or New Home Construction Sites on your own,please remember that the on site agent(s) represent the seller or builder. To protect your right to representation, it is vitally important that you tell that agent(s) that you are working with The Bunch Real Estate Group up front.BE CAREFUL – the more you say, the more likelihood for saying something that might be used against you. Please be sure and let us know which homes you saw and what you thought about them. You can call our main number or e-mail us 24/7 with the details. Remember we are the ones on your side so you do not have to be guarded in your comments.


Open House Guest Pass
Here is one script we are equipping our clients with so they will be prepared if the situation does arise.
Hi, we are clients of Michael Bunch with Keller Williams Realty First Atlanta. As we were passing by, your sign caught our interest. If it is possible we would like to preview this home. However, if you have a policy that will affect our agent's ability to represent us OR will alter the Selling Broker co-op commission, we can make arrangements to view it with Michael at some other time. The choice is yours – Michael just wanted us to be up front.
In the event that we are able to preview this home, please contact Michael for feedback. He can be reached via email at mb@michaelbunch.com or cell 404.307.4915


Want some Extra Credit ?
Do your homework!! Information is your best tool in buying a home. Study the listings that we email or fax to you. Drive by. Visit neighborhoods. Talk to the neighbors. There is no substitute for visiting a neighborhood on your own on a Saturday morning or other week-end time when the "future neighbors" are milling about. They can answer questions and discuss nearby amenities only known by those actually living there. Then call or email us to make arrangements to show you any homes that you would like to see. Or, to compare notes on an area or neighborhood.